A career with BAE Systems
BAE Systems is one of the world's largest international defence, aerospace and security companies; committed to working to high ethical, safety and environmental standards. They create leading-edge and next-generation security products and services, to protect those that protect us all and create a safer future. At BAE Systems there is a diverse workforce offering a wide range of skills across the air, maritime, land and cyber domains.
They are a progressive business at the forefront of modern technology and modern production methods; innovative, and increasingly agile. Their people are at the heart of what they do, trusted, empowered, and collaborative.
This is an evolving multi-faceted business with opportunities at every turn. They believe that everyone has talent. They provide support to help everyone fulfil their potential and build a career that has purpose, belonging, and reward and makes a positive impact in the world.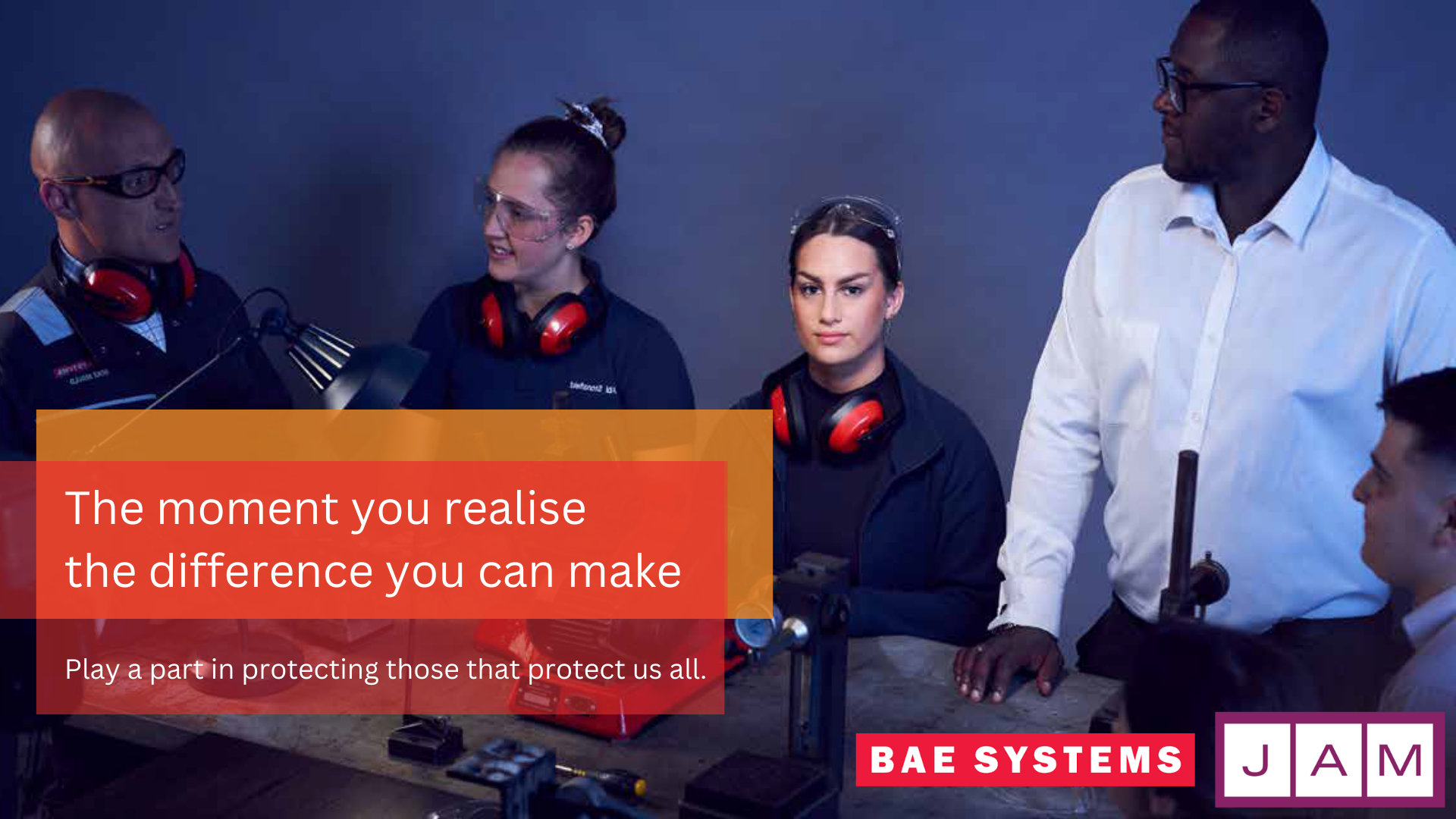 ​

Opportunities at BAE:
Engineering
BAE engineers are redefining global defence. From concept to completion, they innovate cutting-edge products and services across the land, air, and sea.
Information Technology
Digital is our future, and BAEs IT teams are at the heart of it. Developing, implementing, and supporting cutting-edge systems that keep the world safe and their business evolving.
Manufacturing and Operations
A powerful blend of advanced technology and lean manufacturing means BAE are leading the industry and the digital revolution.
Procurement and Supply Chain
Playing a critical role in ensuring BAEs projects are on time, on budget, and meet quality standards, this is a team that's central to their global success.
Project Management
Projects don't come more challenging, innovative, and critical than BAEs. These specialist teams are trusted to deliver complex programmes that really matter.
If you are interested in a career with BAE, get in touch with our specialist team and we can find the right opportunity for you.

Working at BAE Systems brings immense opportunity
A long and fulfilling career, with first-class training and lifelong development available to all, with all the support to help make it happen.
The scale at which BAE operate generates endless opportunities to work across diverse roles, specialisms, cultures and countries. BAE is a place to be curious, build your network, feel empowered and motivated by your team.
As many of their team can demonstrate, it's possible to have multiple careers throughout your time here. There's always the opportunity to retrain or reskill, whether through a formal programme or exploring their on demand virtual learning platform where you can explore tailored resources aligned to each of their functions.
Work-life balance
As the world has evolved, so has the way BAE work. They offer different types of hybrid working arrangements depending on your role and your location. You'll be trusted and empowered to determine a working pattern that works for you, your team, and their customers. And as a global business you'll benefit from the opportunities that brings. Many of their roles offer the chance to move to different locations in the UK and around the world. So as BAE evolve, you can too.
A role with purpose
A vital purpose drives BAE Systems. They play their part in protecting what matters, making the future more secure for everyone. This is what inspires the team to do their very best. Those who connect with their purpose feel pride in being part of something bigger and are motivated by their positive impact on their customers and communities.
If you want a career that really makes a difference, get in touch with our specialist team to find out what opportunities we have for you.